About us
The Osteopathic practice within St.James's was established by Charlotte Knight B.Sc (Hons) Ost in1999. Charlotte provides you with a vibrant, enthusiastic and caring treatment with the benefit of being integrated with a dynamic and forward thinking GP's Surgery.
If you are unsure whether you would benefit from treatment please feel free to ring the surgery and one of our Osteopaths or reception will be happy to talk to you.
Charlotte Knight B.Sc (Hons) Ost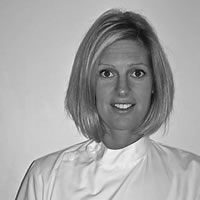 Charlotte graduated in 1998 from the British School of Osteopathy, the oldest and largest college in Europe, receiving a B.Sc (Hons) in Osteopathy after completing the 4 year full-time degree course.
After qualifying, she worked as an assistant for 6 years in a large multi disciplinary clinic, combining classical osteopathy with acupuncture for the muscular system. Charlotte approached St.James's Surgery in 1999 to set up an osteopathic service within the Surgery. This has proved to be a success for both patients and non patients of the surgery, and Charlotte quickly built up a loyal client base. Charlotte enjoys being part of the supportive and thriving life of St.James's Surgery.
Charlotte has been qualified to use Acupuncture for 16 years is a member a member of the Acutherapy Acupuncture Council. She completed her training in Traditional Chinese Acupuncture in 2015.